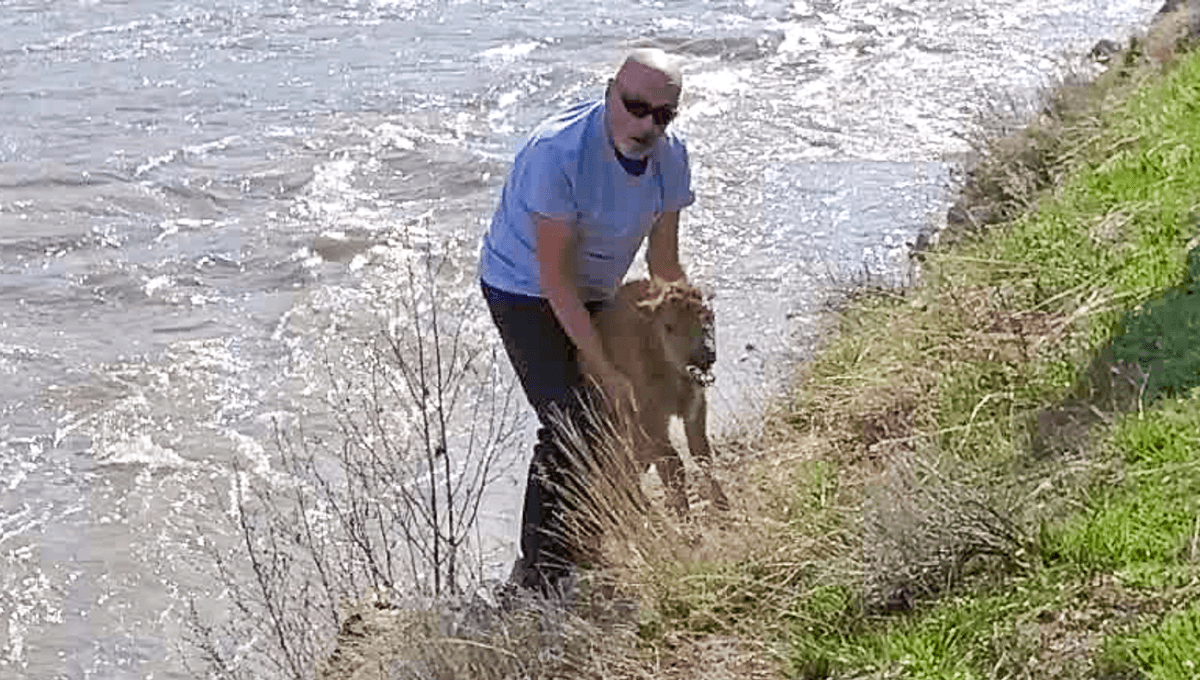 Yellowstone National Park law enforcement officers are appealing for more information after an encounter between an unidentified man and a newborn bison calf led to the animal's death. 
On the evening of May 20, a man in his 40s or 50s approached a calf that had been separated from the herd while crossing the Lamar river, according to the National Parks Service (NPS). The man pushed the calf up the river as it struggled, pushing it onto the roadway. While the intentions were good, handling the calf was detrimental to its survival. The park is reminding people to keep their distance from wildlife.
Advertisement
"Interference by people can cause wildlife to reject their offspring," the NPS explained in a statement. "In this case, park rangers tried repeatedly to reunite the calf with the herd. These efforts failed. The calf was later killed by park staff because it was abandoned by the herd and causing a hazardous situation by approaching cars and people along the roadway."
They highlight park rules, which state that visitors should stay 23 meters (75 feet) away from all wildlife, and over 90 meters (300 feet) away from bears and wolves. The NPS has a policy to never intervene with wildlife, except where human lives are threatened or where an intervention is necessary to restore ecosystems damaged by humans.
"In the wildness of Yellowstone, animals that are vulnerable or make bad decisions become food for others. It can be difficult to watch nature take its course, especially when young animals are involved and human actions may have influenced the outcome," the NPS explains in an article on why they don't rescue wildlife. 
"However, each year animals have more offspring than can possibly survive. The death of some animals is a necessary part of sustaining our populations of predators, scavengers, decomposers and, eventually, herbivores once the nutrient cycle comes full circle. Yellowstone is not a zoo or an animal park; it is the wilderness, home to countless creatures living in their own environment on their own terms."
Advertisement
A similar incident of interference took place in 2016 when visitors put a newborn calf in their vehicle and transported it to a park facility due to what the NPS called "their misplaced concern for the animal's welfare". The NPS attempted to reunite the calf with its herd, but to no avail, and the calf had to be put down after it began approaching cars along the road.
Source Link: Bison Calf Euthanized After Tourist Handles It In Yellowstone National Park River