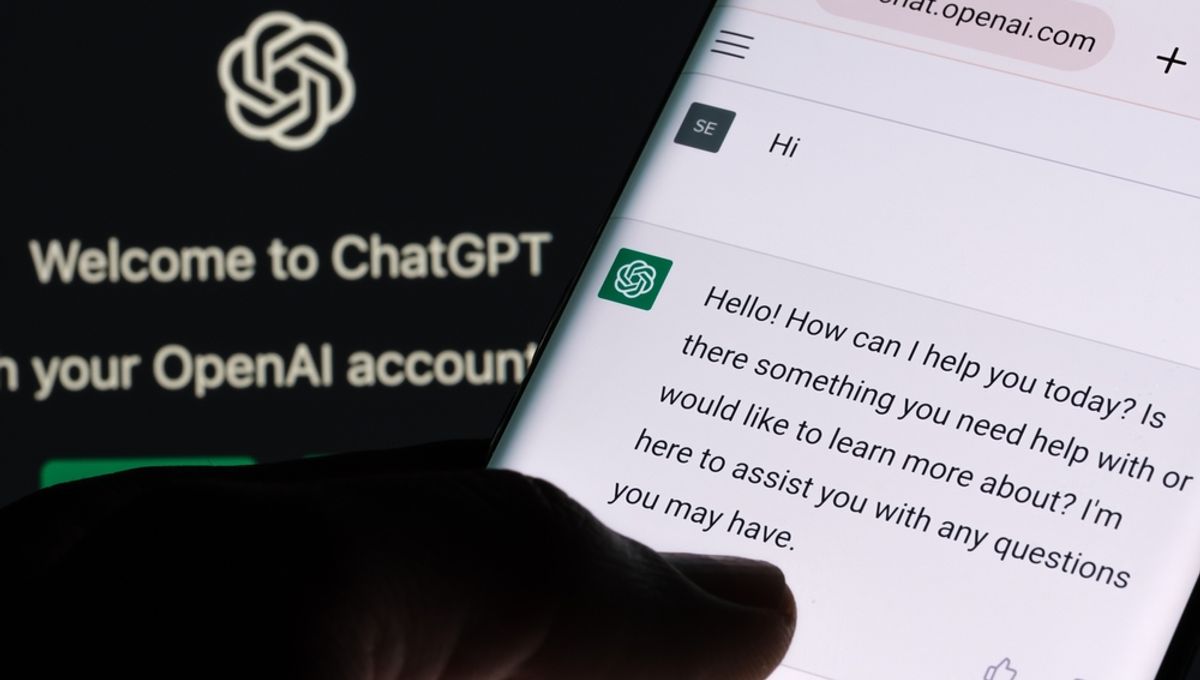 A big new update to ChatGPT will enable the chatbot to interact with voice conversations and respond to images. That's right, the artificial intelligence (AI) will be able to hear your questions, see the world around you, and respond accordingly. 
OpenAI, the non-profit group behind ChatGPT and DALL-E, announced the "multimodal" update in a blog post on Monday, saying it will roll out the new voice and image features to the paid subscription versions of ChatGPT (called Plus and Enterprise) over the next two weeks. 
Advertisement
There was no specific mention of when it might be added to free versions, although the post said it would be made available for other groups of users "soon after."
It sounds like part of this update will be similar to services provided by popular virtual assistants like Apple's Siri and Amazon's Alexa, in which you can ask a question and it will provide the desired information.
However, anyone who's toyed around with ChatGPT will be able to tell you the technology's AI isn't just a sterile search engine. It's capable of identifying patterns and offering creative solutions to complex problems, then expressing them in a conversational way. 
ⓘ IFLScience is not responsible for content shared from external sites.
Advertisement
The new image features could also bring another dimension to these abilities, as OpenAI explains: "Snap a picture of a landmark while traveling and have a live conversation about what's interesting about it. When you're home, snap pictures of your fridge and pantry to figure out what's for dinner (and ask follow up questions for a step by step recipe). After dinner, help your child with a math problem by taking a photo, circling the problem set, and having it share hints with both of you."
OpenAI added that this development "opens doors to many creative and accessibility-focused applications." However, they added that it will also bring "new risks, such as the potential for malicious actors to impersonate public figures or commit fraud." 
So, for now, the update will only allow voice chat with AI that's been trained with specific voice actors. It doesn't appear that you'll be able to ask something like, "Read this IFLScience article in the voice of Stephen Hawking." 
However, that capability is certainly not out of the reach of current AI technology…
Source Link: ChatGPT Will Soon "See, Hear, And Speak" With Its Latest AI Update