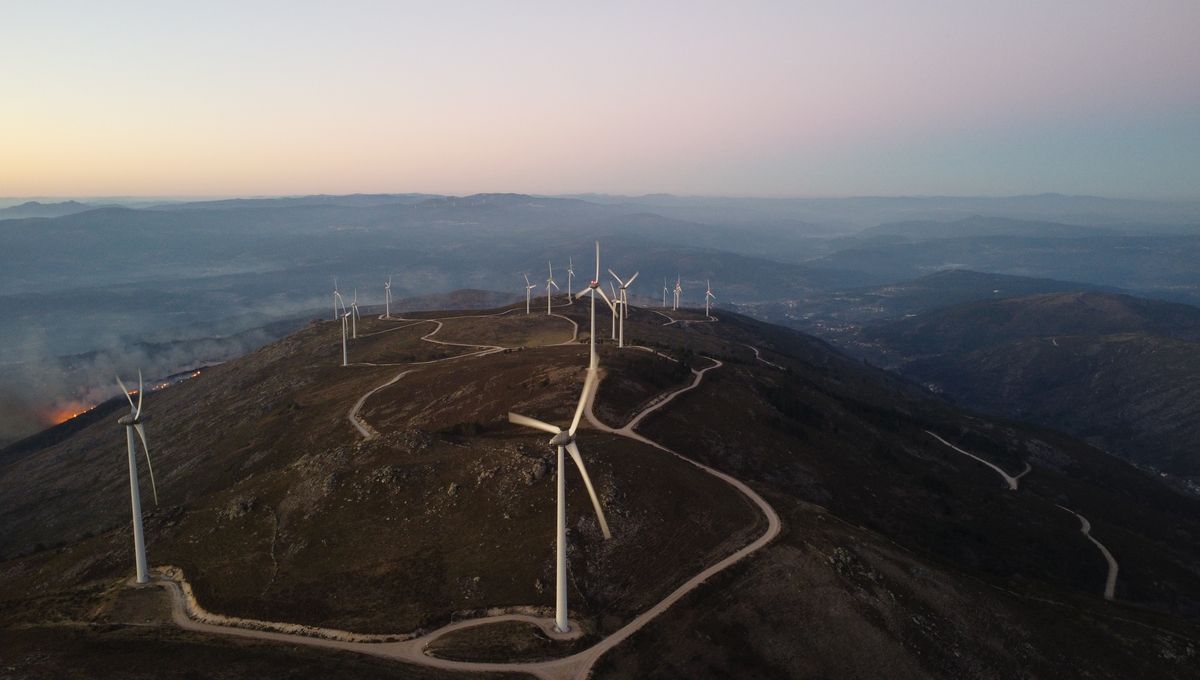 While we were all tucked up in bed in the early hours of Halloween, Portugal was about to start a record-breaking streak. For six days in a row, more energy was produced from renewable energy sources than was consumed across the entire country.
A record-breaking streak
The new record was set between 4 am local time on October 31 and 9 am on November 6 – 149 consecutive hours, breaking 2019's record of 131 hours – during which 1,102 Gigawatt hours (GWh) of renewable energy were produced. This ended up being more than the country needed, with both industrial and household consumption only reaching 840 GWh.
Advertisement
Although this record doesn't mean that fossil fuel plants weren't operating at all during this time, another national record set during this time demonstrated that may well be possible in the near future. Beating a previous high of 56 consecutive hours, Portugal also managed to go natural gas-free for 131 hours in a row, and for 95 of those hours, produced enough clean energy that some could be exported to neighboring Spain.
Speaking of the achievement in a statement posted to its website, REN, the company in charge of electricity and gas supply in Portugal, said: "These significant achievements confirm that Portugal has been maintaining a sustainable trajectory in progressively integrating indigenous renewable sources, while upholding the primary objectives of supply security and service quality."
Ahead of the game
Portugal is something of a trend-setter when it comes to renewable energy. Whereas the rest of the European Union didn't pledge itself to become carbon-neutral by 2050 until 2019, Portugal did so in 2016. It had also aimed to stop the use of coal as a fuel by 2030, and with the last of its coal plants having shut down nearly two years ago, it achieved that goal nine years early.
The country's main sources of renewable energy are wind and solar, which in the future could be combined into hybrid plants. "If we combine wind and solar, what we see is that there is a big complementarity," said Hugo Costa, who oversees the renewables arm of the state utility, speaking to Canary Media. "Typically, when we have wind blowing, we don't have sun. And when we have sun, typically we don't have that much wind."
Advertisement
As with its coal plants, Portugal aims to decommission all of its natural gas-fired power plants by 2040. Earlier this year, it also set out plans to double the country's solar and hydrogen energy capacity – the country is already the home of Europe's largest floating solar park. All being well after public hearings, Portugal may be well on its way to achieving its carbon-neutrality goals.
Source Link: Portugal Just Ran On Entirely Renewable Energy For A Record-Breaking 6 Consecutive Days