Whether at home, work, or play in the Great Outdoors, access to a reliable electricity source has never been more important. People today count on their smartphones, computers and other connected devices to keep their lives on track. But reliable power anywhere is just as vital to cool food, cook meals, and many other power-driven tasks.
EcoFlow is renowned for the range and affordability of its portable power stations. Now, for a limited time, the company is offering significant discounts on its most popular power products. Here's the nitty-gritty on what's on sale now — and where it can be found online.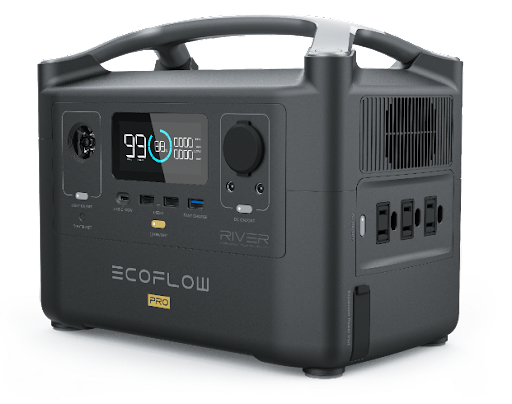 SAVE $100 – EcoFlow RIVER Pro (Portable power for extended vacations) 
Need power for an extended outdoor adventure (or even more backup for home or office electrical devices)? 
Then step into the wild with a massive 720Wh of battery capacity, courtesy of the EcoFlow RIVER Pro portable power station. 
Now available for $549 (MSRP $649), RIVER Pro is the powerhouse you need for extended off-grid adventures. 
It can keep up to 10 devices powered on at once, while recharging in record times via car (in 8 hrs), solar (4-8 hrs), or standard AC outlets (in 96 mins). 
The RIVER Pro is now on sale at EcoFlow and Amazon.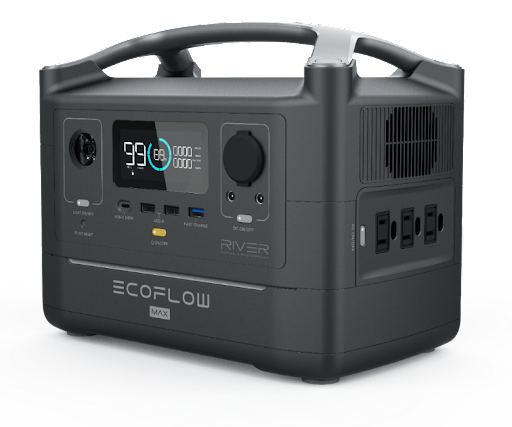 SAVE $100 – EcoFlow RIVER Max (Portable power for weekend getaways) 
If you need portable power for a weekend escape (or backup power for home or work) consider buying the EcoFlow RIVER Max portable power station. 
At $449 – $100 off its $549 MSRP – RIVER Max has doubled the capacity of the EcoFlow RIVER to keep all your devices powered during any weekend getaway. 
With a detachable extra battery, RIVER Max offers up to 576Wh of power storage capacity that can be fully recharged in 1.6 hours, which is the fastest on the market. It can even power up to 10 devices simultaneously. 
You can buy it directly from EcoFlow or Amazon.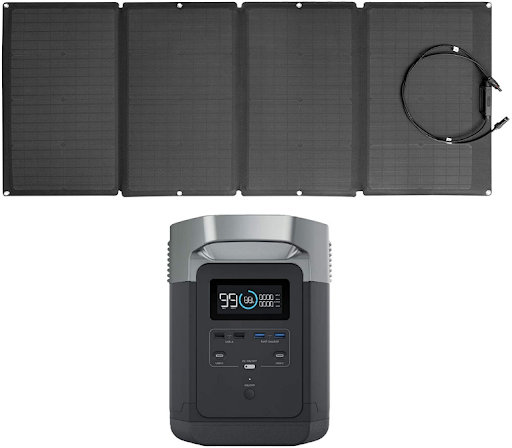 SAVE $700 – EcoFlow DELTA + 160W Solar Panel: Your complete off-grid power system 
The EcoFlow 160W Solar Panel has a high conversion efficiency of 21-22%, to make the most of free solar energy. 
Combine it with the EcoFlow DELTA portable power station, which has a 1260Wh capacity and comes with six 1800W AC outlets, and you've got a serious source of renewable, rechargeable energy. 
Better yet, this dynamic duo is now sale-priced at $1599 – that's $700 less than their paired $2299 MRSP. (Depending on cloud conditions, the 160W solar panel can fully rechange the DELTA in 10.5 to 21 hours.) 
Find this pair on EcoFlow or Amazon.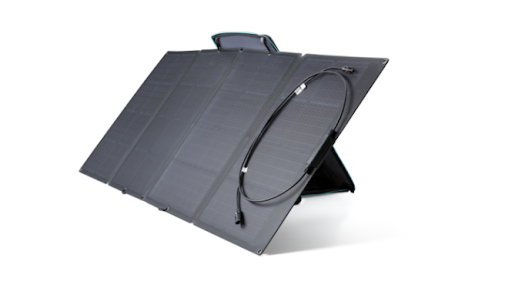 SAVE $120 – EcoFlow 160W Solar Panel 
The EcoFlow 160W Solar Panel is designed to produce maximum power at any time of day, when paired with an EcoFlow portable power station. It is on sale for $329, which is $120 off its $449 MSRP. 
This solar panel has a high conversion efficiency of 21-22% and can fully charge a RIVER Pro in 6-12 hours. 
It is portable, foldable, and compact, weighing only 15.4lbs/7kg. Find it now on EcoFlow or Amazon.
Learn more about EcoFlow: https://ecoflow.com/ 
source https://www.techradar.com/news/ecoflow-offers-discounts-on-portable-power-stations/